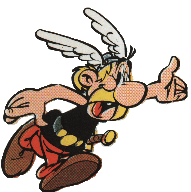 Home Page of Nithyanand Rao
Namaskar, Vanakkam, Welcome to my teeny-weeny corner in cyberworld. So you are visiting my humble abode from If you find my first name hard to pronounce, don't worry ! Most friends call me Nitty. I am a software architect with Tech Mahindra in Pune, India.
I was born in the state of Kerala, India, but have much of my extended family scattered all over India. I am blessed to have two beautiful persons in my life: my best friend and soulmate, Rekha and our son Pranav !
I completed my Bachelor's in Civil Engineering from IIT Roorkee (formerly University of Roorkee), Uttaranchal, India in 1987.
I am years old. My native language is Konkani which is the official state language of Goa. I spent a couple of decades of my life in the United States but have since relocated to India.
I love listening to good music from any part of the world. I have dabbled in Hindustani Classical Music. I was trained in early childhood to play the Tabla, a percussion instrument. I also love comics. I will never be too old for them. My favorite comic strip is undoubtedly Asterix.

Food is my other passion. Despite being a vegetarian, I am able to find something to tickle my palate from so many regions of the world. Indonesian, Vietnamese, Thai, Afghan, Middle Eastern, Persian, Italian, Brazilian, Mexican all figure in the world cuisines that I have a weakness for.
Thanks for visiting and happy surfing !


---
This page has been accessed
times since Jan 01, 1997.